Egypt Adventure Tours 2023
Egypt Adventure Tours & Packages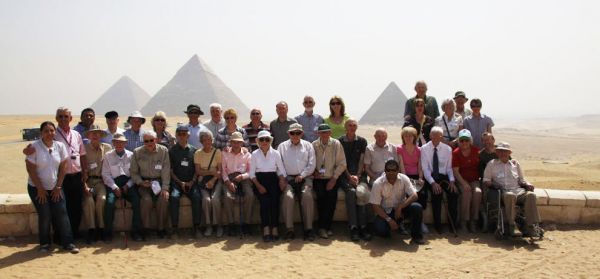 Experience Egypt Small Group Tours. Pick Your Small Group Tours to Egypt From Range of Best Small Group Egypt Tours. Book Small Group Travel Egypt Now Online....
View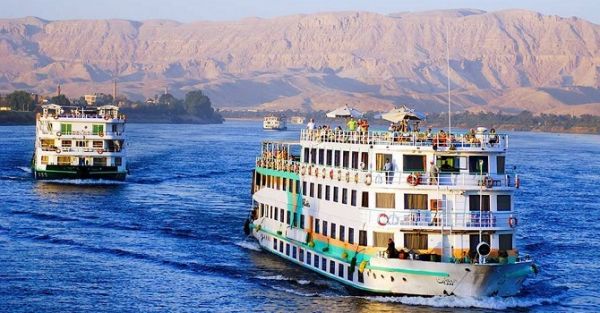 Experience Egypt Nile Tours Packages. Pick Your Egyptian Nile Tours From Range of Nile River Egypt Tours 2023. Get Your Best Nile Tours Egypt Now Online....
View
Best Egypt Adventure Tours
Egypt Adventure Tours Highlights
Are you ready to unleash your inner adventurer? Look no further than Egypt for an exhilarating and unforgettable experience. With its diverse landscapes, ancient mysteries, and thrilling activities, Egypt is a dream destination for adventure enthusiasts. In this comprehensive guide, we will explore the exciting adventure activities available in Egypt, delve into the world of adventure tourism, discover the wonders of Egypt safari tour packages, uncover the secrets of safari tours to the Western Desert, and ignite your passion for adventure travel in Egypt.
Adventure Activities in Egypt: Thrills and Adrenaline
Egypt offers a wide range of adventure activities that will get your heart racing and adrenaline pumping. Whether you're a thrill-seeker or a nature lover, there's something for everyone. From quad biking across the desert dunes to sandboarding down towering sand mountains, the desert landscapes of Egypt provide the perfect playground for adventure.
Dive into the Red Sea's crystal-clear waters for an unforgettable scuba diving or snorkeling experience, where vibrant coral reefs and exotic marine life await. For those seeking a unique perspective, try your hand at kiteboarding or windsurfing along the Red Sea coast. With so many thrilling options available, your adventure in Egypt is limited only by your imagination.
Adventure Tourism in Egypt: Embrace the Excitement
Egypt is a prime destination for adventure tourism, attracting travelers from around the globe seeking thrilling experiences and unique cultural encounters. Adventure tourism in Egypt goes beyond the traditional sightseeing tours, offering immersive and interactive activities that allow you to engage with the country's rich history and natural beauty in a whole new way. From exploring ancient tombs and temples to camping under the starlit desert sky, adventure tourism in Egypt opens doors to extraordinary experiences that will leave you with lasting memories.
Egypt Safari Tour Packages: Discover the Untamed Wilderness
If you crave the thrill of the wild, Egypt safari tour packages are the perfect choice for you. Venture into the untamed wilderness of Egypt's vast deserts and witness the breathtaking beauty of the Sahara. These meticulously designed tour packages provide an immersive safari experience, allowing you to explore the desert's hidden treasures, encounter Bedouin tribes, and witness stunning sunsets over the endless sand dunes. Feel the exhilaration of off-road desert excursions, camel trekking adventures, and nights spent camping under a blanket of stars. Egypt safari tours offer a unique blend of excitement, tranquility, and cultural immersion, promising an adventure unlike any other.
Safari Egypt Tours to the Western Desert: Unveil the Secrets
For an off-the-beaten-path adventure, set your sights on the Western Desert of Egypt. This vast region is a treasure trove of natural wonders and archaeological sites waiting to be discovered. Join a safari Egypt tour to the Western Desert and embark on an expedition through remote oases, ancient caravan routes, and mystical landscapes. Marvel at the majestic rock formations of the White Desert, explore the black volcanic hills of the Black Desert, and witness the surreal beauty of the Crystal Mountain. Immerse yourself in the rich history and Bedouin culture as you visit remote villages and learn about their traditional way of life. A safari tour to the Western Desert is a journey of discovery, taking you to the heart of Egypt's hidden gems.
Adventure Travel Egypt: Where Thrills Meet Culture
Adventure travel in Egypt combines the excitement of adrenaline-pumping activities with the richness of cultural experiences. Egypt's historical sites and iconic landmarks serve as a backdrop to your adventures, offering a unique blend of thrills and enlightenment. Imagine snorkeling in the Red Sea in the morning, exploring ancient temples in the afternoon, and winding down the day with a camel ride through the desert at sunset.
Egypt is a captivating destination for adventure enthusiasts and thrill-seekers alike. With its diverse landscapes, rich history, and thrilling activities, Egypt offers an adventure of a lifetime. Whether you're exploring the ancient wonders, embarking on a safari tour in the Western Desert, or indulging in adrenaline-pumping activities, Egypt has something to offer for every adventurer.
Egypt Adventure Tours FAQs
How much deposit should I pay for safari trips in Egypt?
25% of the total price is a fixed deposit, but the deposit goes up to 50% for Egypt Christmas tours, Egypt Easter tours other peak seasons.


Can I book my airline with Egypt desert safari tours?
Sure, With any of our desert safari tours to Egypt, you can include your flight tickets and fly to Egypt in the economy or business class.
What should I know before booking an Egypt safari tour?
Booking the all inclsuive Egypt safari tour package is the best way to save.


What do the Egypt desert tours include?
Our desert tours in Egypt include accommodation, guided tours, return airport transfers, and meals mentioned in the tour itinerary.


How much adventure travel Egypt cost?
Starting from $290, you can either choose from our ready-made packages or build your adventure travel package to Egypt.