India Tours & Packages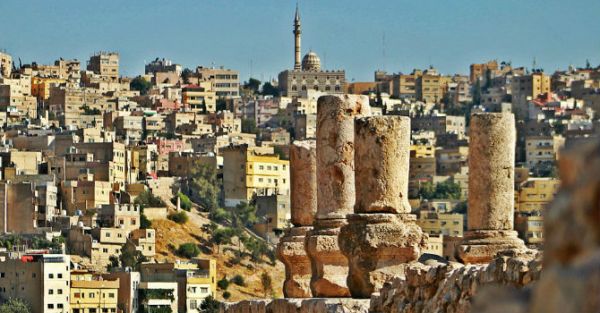 Experience Egypt Jordan Tours Packages From India. Browse Our Luxury and Budget Egypt and Jordan Tours From India and Pick Your Best Egypt Jordan Packages Now Online....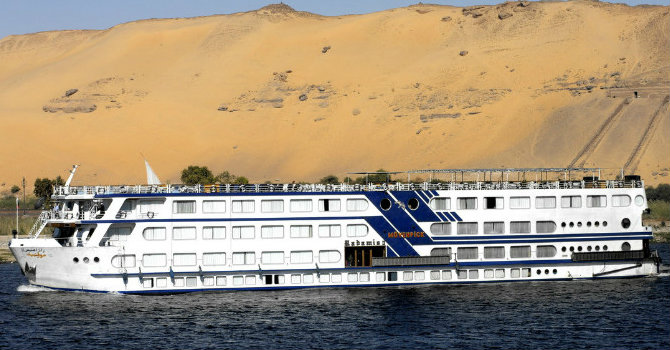 Book Egypt Tours From India With Experts. We Offer Private, Luxury, Group and Cheap Egypt Tour Packages from India New Delhi, Kolkata & Mumbai to All Egypt Attractions. ...
Planning India Tours?
Explore Incredible India: Unveiling the Wonders of India Tours
India, a land of diverse cultures, rich history, and breathtaking landscapes, beckons travelers from around the world to explore its incredible wonders. Our India Tours promise an unforgettable journey through this mystical land, where every corner is adorned with fascinating stories and mesmerizing experiences.
Discover the Charm of North India: A Comprehensive North India Tour Guide
Embark on a fascinating adventure with our Comprehensive North India Tour Guide. Discover the unparalleled charm of North India, where ancient traditions meet modern aspirations. From the bustling streets of Delhi, the city of contrasts, to the serene banks of the Ganges in Varanasi, experience the spiritual aura that engulfs the region. Explore the architectural marvels of Agra, including the iconic Taj Mahal, and delve into the colorful bazaars of Jaipur, the Pink City. Our expertly curated tour offers a deep dive into the heart of North India's cultural heritage.
Golden Triangle India: Embark on a Mesmerizing Delhi Agra Jaipur Tour
Embark on a mesmerizing journey through the Golden Triangle of India – Delhi, Agra, and Jaipur. Witness the grandeur of historic monuments like the Red Fort and Humayun's Tomb in Delhi. Marvel at the ethereal beauty of the Taj Mahal, a symbol of eternal love, in Agra. Explore the vibrant markets and majestic forts of Jaipur, showcasing the rich heritage of Rajasthan. Our Golden Triangle India tour promises an enchanting experience that blends history, architecture, and culture seamlessly.
Rajasthan Tour: A Journey through the Enchanting Land of Kings
Step into the royal era with our Rajasthan Tour, a captivating journey through the enchanting Land of Kings. Immerse yourself in the opulence of Rajasthan's palaces, forts, and havelis. Experience the traditional Rajasthani hospitality and savor authentic cuisine that tantalizes your taste buds. Witness the colorful celebrations of festivals and explore the vast Thar Desert. Our Rajasthan Tour offers an unparalleled glimpse into the regal heritage and cultural richness of this majestic state.
Delhi, Agra, Jaipur, and Ranthambore Tour: A Perfect Blend of Heritage and Wildlife
Indulge in a perfect blend of heritage and wildlife with our Delhi, Agra, Jaipur, and Ranthambore Tour. Begin your journey with the historical landmarks of Delhi and the architectural marvels of Agra and Jaipur. Then, venture into the wilderness of Ranthambore National Park, home to the majestic Bengal tigers and diverse wildlife. Experience thrilling safaris amidst the lush greenery and ancient ruins, making your India tour a truly unforgettable adventure.
India Tours Unraveled: Captivating Stories from North India and Beyond
Our India Tours Unraveled program takes you on a unique odyssey, unveiling captivating stories from North India and beyond. Traverse through the mystical ghats of Varanasi, where spirituality fills the air, and explore the serene beauty of the Himalayas in Himachal Pradesh. Delight in the backwaters of Kerala, and witness the cultural extravaganza of Tamil Nadu. This comprehensive tour promises a kaleidoscope of experiences, showcasing the diverse tapestry of India's landscapes, traditions, and cuisines.
Golden Triangle Delights: Delhi Agra Jaipur Tour and Beyond
Delve into the delightful treasures of the Golden Triangle and beyond with our specially crafted tour. Explore the historical wonders of Delhi, the eternal romance of the Taj Mahal in Agra, and the royal grandeur of Jaipur. Then, extend your journey to the mystical city of Varanasi, where ancient rituals meet spiritual enlightenment. This tour encapsulates the essence of North India's splendor, leaving you enchanted and inspired.
Rajasthan Tour: Dive into the Rich Heritage and Culture of the Land of Kings
Dive deep into the rich heritage and culture of the Land of Kings – Rajasthan. Traverse through the magnificent forts of Jodhpur, the romantic lakes of Udaipur, and the golden sands of Jaisalmer. Witness the vibrant traditions of Rajasthan through folk dances, camel safaris, and traditional crafts. Our Rajasthan Tour is a cultural extravaganza that immerses you in the colorful tapestry of this royal state, leaving you awe-struck by its grandeur.
North India Odyssey: A Fascinating Journey through India Tours
Embark on a fascinating North India Odyssey, a journey that takes you through the soul-stirring experiences of India Tours. Explore the architectural brilliance of Mughal monuments in Delhi and Agra. Traverse the picturesque landscapes of Himachal Pradesh and experience the tranquility of Rishikesh. Discover the spiritual aura of Amritsar and the artistic heritage of Chandigarh. This odyssey promises a diverse and enriching experience, showcasing the myriad facets of North India's beauty and charm.
Delhi, Agra, Jaipur, and Ranthambore: A Whirlwind Adventure in India's Heartland
Prepare for a whirlwind adventure in India's heartland with our Delhi, Agra, Jaipur, and Ranthambore tour. Explore the bustling markets of Delhi, witness the timeless allure of the Taj Mahal in Agra, and marvel at the architectural wonders of Jaipur. Then, venture into the wilderness of Ranthambore National Park, where the call of the wild echoes through the dense forests. This adrenaline-packed journey combines heritage, culture, and wildlife, offering an exhilarating experience that lingers in your memories forever.
India Tours FAQs
What Makes India Tours Unforgettable?
India Tours are unforgettable due to their immersive experiences. Our carefully curated itineraries, such as the mesmerizing Delhi Agra Jaipur Tour and the enriching Rajasthan Tour, showcase the country's rich heritage and cultural diversity. From exploring the iconic Golden Triangle to delving into the royal history of Rajasthan, our tours offer a perfect blend of historical marvels, authentic cuisine, and encounters with vibrant local communities. Every moment is a discovery, making your journey through India truly memorable.
How Can I Experience Local Culture and Traditions During India Tours?
Experiencing local culture and traditions is at the heart of our India Tours. We go beyond typical tourist attractions, allowing you to interact with locals, participate in traditional ceremonies, and savor authentic regional cuisines. Whether you're attending a colorful Rajasthani folk dance performance, exploring the bustling bazaars of Delhi, or visiting local artisans in Jaipur, our tours provide immersive cultural experiences. Engage with the local way of life, and create lasting memories of India's rich cultural tapestry.
Are India Tours Suitable for Wildlife Enthusiasts?
Absolutely! India Tours cater to wildlife enthusiasts with a passion for adventure. Our Delhi, Agra, Jaipur, and Ranthambore Tour is tailored for nature lovers, offering thrilling safaris in Ranthambore National Park, a haven for wildlife enthusiasts and photographers. Encounter majestic Bengal tigers, diverse flora, and fauna in their natural habitat. It's an opportunity to witness the wild side of India while enjoying the comforts of a well-planned tour. Experience the thrill of wildlife encounters, making your India tour a truly well-rounded adventure.