Dubai Tours & Packages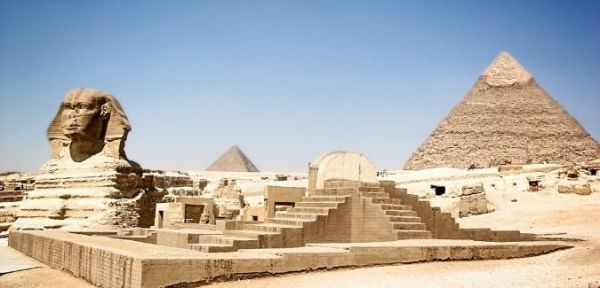 Relish Egypt Tour Packages From Dubai. Check Range of Egypt Tours From Dubai, Cheap and Luxury Dubai to Cairo Holiday Packages Now Online....
Enjoy Touring the Middle East. Pick Your Middle East Tour Packages from Range of Best Middle East Tours and Travels to Egypt, Jordan, Turkey and Jerusalem....
Planning Dubai Tours?
Welcome to a world where opulence meets culture, and the future embraces tradition - welcome to Dubai!. We invite you to embark on a journey like no other with our meticulously crafted All-Inclusive Dubai Tour Packages. Dubai, the gleaming gem of the Middle East, isn't just a city; it's a vibrant mosaic of experiences waiting to be explored.
Dubai Delights: Crafting Perfect Dubai Vacation Packages!
Our team of travel enthusiasts has meticulously curated the Perfect Dubai Vacation Packages. Whether you're an adventure seeker, a history buff, a shopaholic, or a culinary enthusiast, our packages are tailored to suit every taste. From the iconic Burj Khalifa to the historic Dubai Creek, our itineraries are designed to ensure you don't miss a single marvel Dubai has to offer.
Ultimate Dubai Getaways: All-Inclusive Dubai Tour Packages!
Imagine a getaway where everything is taken care of - from your luxurious accommodation to your daily excursions. Our Ultimate Dubai Getaways offer exactly that. Enjoy the city's grandeur with our expertly planned itineraries, all while immersing yourself in the authentic Emirati culture. From camel safaris in the desert to exclusive access to Dubai's renowned attractions, your experience will be nothing short of extraordinary.
Dubai Uncovered: Explore with Our Exclusive Dubai Tours!
When it comes to uncovering the heart of Dubai, our Exclusive Dubai Tours stand unparalleled. Led by local guides well-versed in the city's history and secrets, you'll discover hidden souks fragrant with spices, stroll through art districts adorned with local talent, and savor delicacies that tantalize your taste buds. Each tour is an odyssey, a deep dive into the soul of Dubai.
Dubai Dreams: Tailored Dubai Package Holidays Await!
Your dream vacation to Dubai is just a booking away. Our Tailored Dubai Package Holidays ensure that every detail of your trip aligns with your desires. Whether you dream of sipping Arabic coffee in a traditional Bedouin tent or marveling at the choreographed dancing fountains, we customize your experience to make your dreams come true.
Dubai Adventures: Your Ideal Dubai Trip Package Awaits!
For the thrill-seekers, our Dubai Adventure Packages promise heart-pounding escapades amidst the dunes and beyond. Brace yourself for exhilarating desert safaris, dune bashing, and water sports that will leave you breathless. Experience the adrenaline, all wrapped up in the luxury and comfort that Dubai is renowned for.
All-Inclusive Dubai: Best Deals on Dubai Vacation Packages!
We pride ourselves on offering the Best Deals on Dubai Vacation Packages. Our partnerships with local establishments and thorough knowledge of the city enable us to provide you with unparalleled value for your money. Immerse yourself in luxury without breaking the bank - that's the promise of our all-inclusive packages.
Dubai Extravaganza: Unraveling the Best Dubai Tour Packages!
Prepare for a journey that transcends the ordinary; our Dubai Extravaganza Packages are designed for those who seek the extraordinary. Indulge in VIP access to Dubai's most exclusive venues, savor gourmet dining experiences, and witness Dubai's glittering skyline from private yachts. This is not just a vacation; it's a spectacle, an extravaganza of indulgence.
Dubai Escapade: Dive into All-Inclusive Dubai Tours!
Your Dubai Escapade begins here. Dive into the essence of Dubai with our immersive tours that go beyond the typical tourist trail. Experience the fusion of tradition and modernity, witness the architectural marvels, and relish the diverse culinary delights. Let our all-inclusive packages be your passport to an unforgettable escapade.
Beyond Skyscrapers: Sightseeing in Dubai Packages Await!
Dubai is not just about skyscrapers; it's a city with a soul. Our Sightseeing in Dubai Packages take you beyond the towering buildings into the heart of the city. Visit the bustling spice and gold souks, explore the historic Al Fahidi district, and take an abra ride along the Dubai Creek. Experience Dubai's rich heritage in every corner you explore.

We don't just offer tours; we craft experiences that linger in your memory long after you've left. So, why wait? Your Dubai adventure awaits. Book your all-inclusive package today and let the magic of Dubai unfold before you!
Dubai Tours FAQs
Is it safe going on Holidays to Dubai?
Dubai is safe to visit with notable low crime rate, Dubai tourist attractions are well secured and there is no common negative attitude towards foreigners, with some sensible precautions and preparations you will feel at home and as safe as you'll ever be.
What to wear when visiting Dubai?
There is no special dress code when visiting Dubai tourist sites, modest dress is recommended in less tourist sites and there is no special concern for women traveling Dubai alone.
What is Dubai best known for?
Burj Khalifa; The tallest man-made structure in the World. Dubai Mall; The World largest shopping mall. Dubai Museum in Al Fahidi Fort; the oldest existing building in Dubai. Jumeirah Mosque; highlighting the The UAE attractions with a capacity of 1,200 worshippers. Dubai Creek; The historic focal point of The United Arab Emirates flows between Bur Dubai and Deira. Palm Jumeirah; the first offshore development of its kind and is the 8th Wonder of the World.