Morocco Tours Itineraries
Morocco Tours & Packages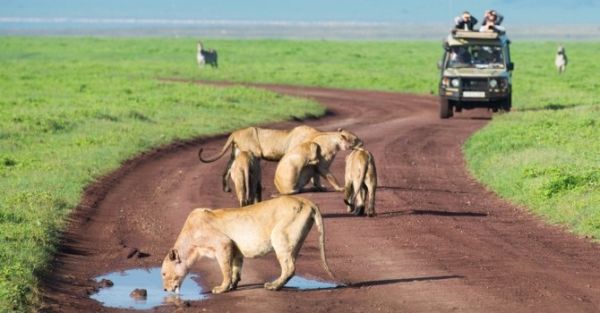 Embark on a journey through Africa's landscapes and cultures with our Africa tours. Explore wildlife-rich safaris, ancient wonders, and unique destinations....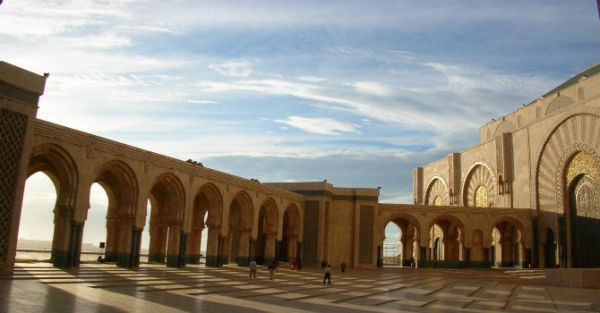 Browse Our North Africa Tours. Range of North Africa Tour Packages to Egypt, Morocco, and Tunisia. Book North Africa Trips to the Top Tourist Destinations in the Region....
Planning Morocco Tours?
Embark on a journey shrouded in mystique with our Morocco tours and desert expeditions. Morocco, a land where ancient traditions meet modern wonders, invites every traveler on an unforgettable adventure. Our meticulously crafted tours promise a deep dive into the heart of this enigmatic country. From the vibrant markets of Marrakech to the endless golden dunes of the Sahara, every step echoes with the tales of centuries past.
Morocco Unveiled: Tailored Trip Packages for Every Traveler
At our core, we believe in tailored experiences. Morocco unveiled means more than just a vacation; it's an exploration catered to your desires. Our trip packages to Morocco are meticulously designed for every traveler. Whether you're an avid explorer, a history enthusiast, or a luxury seeker, our tours promise a blend of authenticity and comfort. With us, Morocco reveals its hidden gems, ensuring your journey is as unique as you are.
From Marrakech to Sahara: Embark on Luxury Morocco Tours
Indulge in the opulence of Morocco with our luxury tours. From the bustling streets of Marrakech, where vibrant souks captivate your senses, to the vast, tranquil expanse of the Sahara, our luxury Morocco tours redefine travel. Experience the exquisite blend of modern amenities and traditional charm as you traverse through the majestic Atlas Mountains, relax in luxurious riads, and witness breathtaking desert sunsets.
Explore Morocco's Rich Heritage: Private Tours & Group Adventures
Morocco's heritage is a tapestry woven with diverse influences. Our private tours and group adventures are gateways to this cultural treasure trove. Engage with local artisans in the medinas, savor traditional cuisine, and marvel at the architectural marvels of ancient cities like Fes. Whether you prefer a private, intimate exploration or the camaraderie of a group adventure, Morocco's rich heritage awaits.
Journey into the Sahara: Curated Morocco Desert Tours Await
A journey into the Sahara is an odyssey that transcends time. Our curated Morocco desert tours beckon you to traverse the undulating dunes, camp beneath the starlit heavens, and partake in the warmth of Berber hospitality. Experience the silence of the desert night, broken only by the whispers of the wind. Let our guides lead you on a transformative expedition into the heart of the Sahara.
Morocco Packages Holidays: Crafting Your Perfect Moroccan Adventure
Dreaming of a perfect Moroccan adventure? Our Morocco packages holidays are meticulously crafted to fulfill your dreams. Whether you wish to explore ancient kasbahs, hike the Atlas Mountains, or unwind on the pristine beaches of Essaouira, our packages promise an immersive experience. Discover the enchanting allure of Morocco, where every moment is a new chapter in your adventure.
Beyond Marrakech: Guided Morocco Tours Tailored to You
Morocco's wonders extend far beyond Marrakech. Our guided Morocco tours are tailored to take you off the beaten path. Traverse the dramatic landscapes of the High Atlas, visit the cliffside town of Chefchaouen with its blue-washed walls, or wander through the historic alleys of Essaouira. Our expert guides illuminate these hidden corners, ensuring your Morocco adventure is replete with unique discoveries.
Morocco Trip Itinerary: Your Gateway to an Exotic North African Sojourn
Planning your Moroccan sojourn? Our meticulously crafted Morocco trip itinerary serves as your gateway to an exotic North African adventure. Dive into the labyrinthine medinas of cities like Fes and Marrakech, explore the ancient Roman ruins of Volubilis, and sip traditional mint tea in historic kasbahs. Every day unfolds a new chapter, revealing Morocco's diverse landscapes and captivating culture.
Morocco Vacation Packages: A Tapestry of Culture and Scenic Beauty
Our Morocco vacation packages weave a tapestry of culture and scenic beauty. Explore the vibrant hues of Jardin Majorelle in Marrakech, wander through the aromatic alleys of spice markets, and experience the nomadic life in the Sahara. Immerse yourself in Morocco's diverse landscapes, from the picturesque coastal towns to the golden dunes of the Sahara. Every moment is an invitation to discover Morocco's multifaceted charm.
Immerse in Tradition: Morocco Guided Tours & Group Adventures
Immerse yourself in Morocco's time-honored traditions with our guided tours and group adventures. Traverse the ancient caravan routes, where traders once bartered their goods, and witness age-old customs come to life in lively souks. Our expert guides provide insights into Morocco's cultural tapestry, ensuring your journey is enriched with the authenticity of tradition. Join us and become a part of Morocco's vibrant heritage.
Morocco Tours FAQs
Is it safe going on holidays to Morocco?
Morocco is safe to visit with notable low crime rate, Morocco tourist attractions are well secured and there is no common negative attitude towards foreigners, with some sensible precautions and preparations you will feel at home and as safe as you'll ever be.
What to wear when visiting Morocco?
There is no special dress code when visiting Morocco tourist sites, modest dress is recommended in less tourist sites and there is no special concern for women traveling Morocco alone.
How to get visa for Morocco holidays?
Valid Passport with 6 months validity beyond your travel schedule is a must. Visitors frm United States of America, Canada, United Kingdom, Australia, Denmark, Netherlands, New Zealand, and Switzerland can enter without visa. Entry visa with USD 27 per passport is available upon arrival in Morocco airports for specific nationalities or you can obtain a visa from Morocco Consulate before departure.