Best Egypt and Middle East Tours
Egypt and Middle East Tours 2023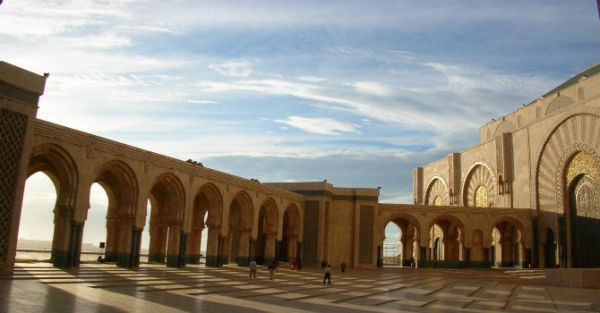 Browse Our North Africa Tours. Range of North Africa Tour Packages to Egypt, Morocco, and Tunisia. Book North Africa Trips to the Top Tourist Destinations in the Region....
View
Enjoy Touring the Middle East. Pick Your Middle East Tour Packages from Range of Best Middle East Tours and Travels to Egypt, Jordan, Turkey and Jerusalem....
View
Why Egypt and Middle East Tours?
During your Egypt and Middle East tours, you will get a glimpse of the cultures and heritages of the region. It is home to unique cities and archaeological sites. You will meet with local people, dine with local families, and learn about the region's history. When you travel on a Middle East tour, you will experience some of the most beautiful sights in the world. You will get to see the iconic sites of Egypt and those of Turkey, Morocco, and Jordan. You will also have the chance to experience various activities.

There are many Egypt and Middle East vacations available. You can travel on a cruise along the Nile River, or you can choose a private tour that allows you to get closer to the region's culture. You can also go on a tour that will take you to different countries in the region, including Turkey, Morocco, Jerusalem and Jordan.

You will see the world's largest pyramid, the Great Pyramid of Giza; it is the oldest of the seven wonders of the ancient world. It is also the symbol of strength in Egypt. You will also visit ancient cities and ruins and learn about Islam, Judaism, and Christianity. Wander some of the most beautiful landscapes in the world, including the Red Sea and the Dana Biosphere Reserve. You will also get a chance to relax on the Nile River, one of the world's largest rivers. You will also explore ancient rock castles and luxury Bedouin tents and sample local foods and beverages.

If you want an unforgettable trip, you should consider taking a Middle East holiday. You will get to see the world's oldest civilization and the ancient cities in the region and experience the vibrant culture of the oldest civilizations and the ancient art still visible today.
Before You Book Egypt and Middle East Tours
How much does Egypt Middle East tours cost?
Starting from $644, you can either pick from our offered packages or build your own Egypt middle East tour itinerary.
What does Middle East Egypt tours include?
Our trips to Egypt and Middle East include guided tours, accommodation, return airport transfers, and meals as per itinerary.
Do you book Egypt and the Middle East tours with airfare?
Yes, With any of our Egypt and Middle East tour package, you may ask to include flight tickets.